Gunwharf Quays fireworks display for D-Day commemorations saw thousands flock to the city
Posted: 18th June 2019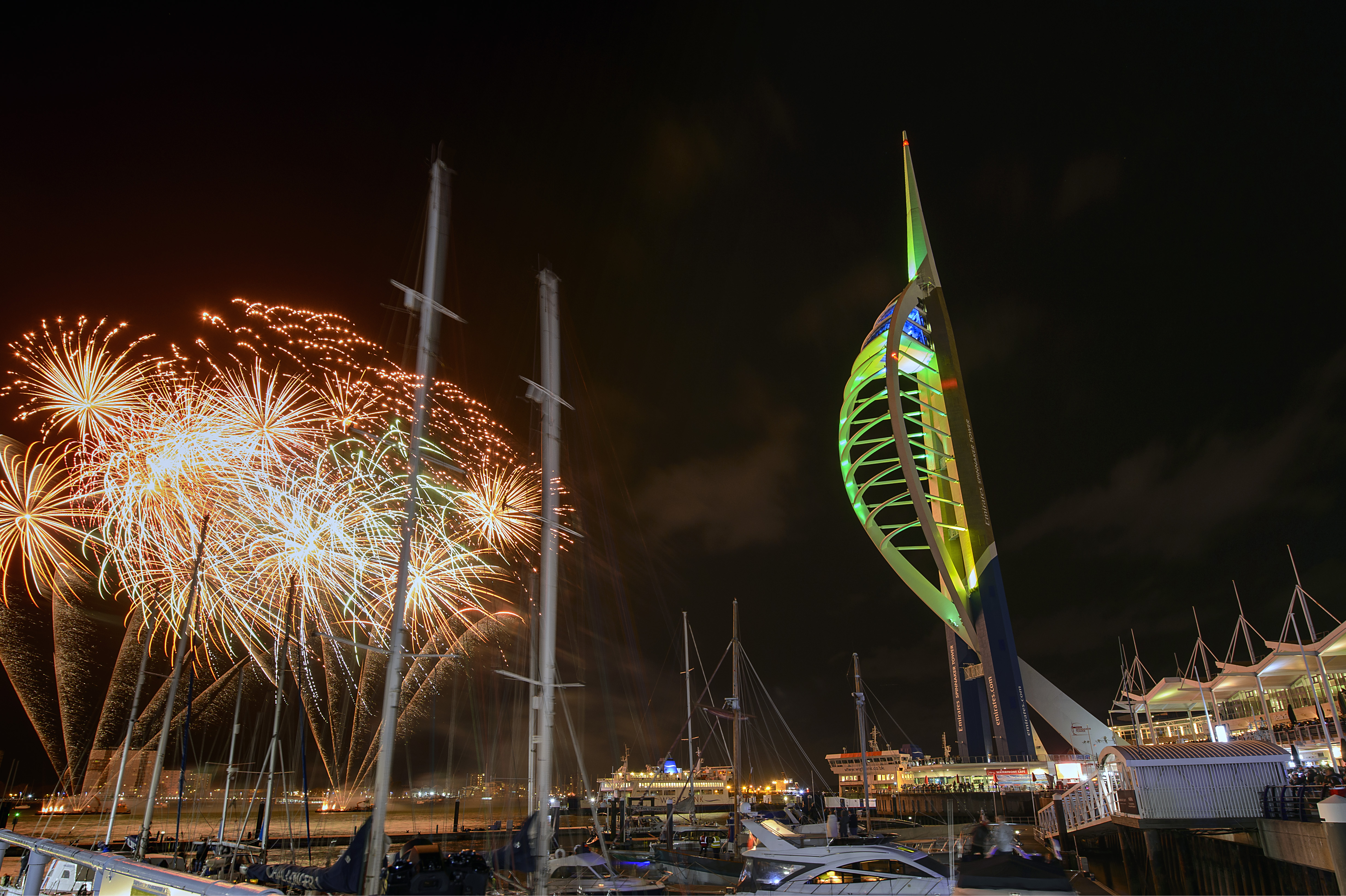 Gunwharf Quays fireworks display for D-Day commemorations saw thousands flock to the city
Saturday saw thousands of people flock to Portsmouth for the extraordinary D-Day commemoration fireworks display supported by Gunwharf Quays.
The display was specifically designed for the event with the nostalgic and emotive soundtrack as the perfect accompaniment. Visitors were able to see the display set off from the iconic waterfront in front of thousands of spectators on Southsea Common.
Colin Wilding, General Manager at Gunwharf Quays, said: "The fireworks display was the perfect way to commemorate the D-Day landings 75th anniversary. The event gave visitors the chance to wrap up a busy week in Portsmouth whilst also acting as the perfect place to pay respects to the veterans."
The week of events have been nonstop, following visits from world leaders earlier in the week. The fireworks followed a free concert which saw a spectacular performance by the Military Wives choir, the Royal Marines Association Concert Band and the D-Day Darlings.
Gunwharf Quays welcomed even more visitors over the weekend, with the D-Day commemorations drawing in crowds from across the country to take part in the events and spend some time exploring Portsmouth.
Colin continued: "The week-long series of events put Portsmouth in the spotlight and highlighted the ability our great city has in hosting world-class events. We were delighted to be able to support with a spectacular fireworks display."
For more information, visit www.gunwharf-quays.com