Beautiful South First Year Anniversary
Posted: 8th May 2017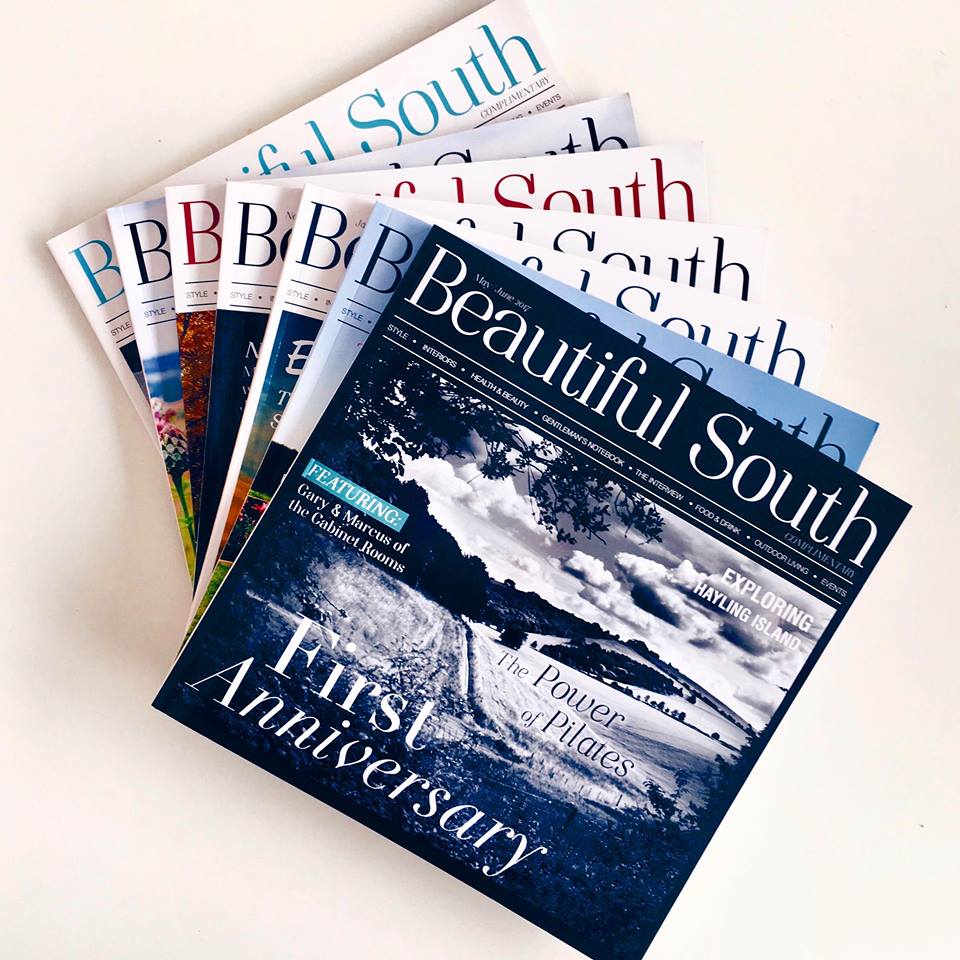 One year on, Beautiful South is going from strength to strength, providing readers with an exciting, informative and engaging complimentary publication, while generating a fantastic response for a range of advertisers from across the local area, enabling them to target a highly affluent audience.
During its first year, Beautiful South's distribution has already increased, and currently the publication is delivered free of charge direct through the doors of 29,000 ABC1 homes in Petersfield, Winchester, Alresford and the Meon Valley, Havant, Rowlands Castle, Hayling Island, Emsworth, Old Portsmouth and Southsea, with a further 3,000 available from independent outlets in these areas.
The combination of this, a dedicated digital edition and a strong social media presence has rapidly raised awareness of the magazine across Hampshire, while diverse content and stunning photography have showcased an array of inspiring people, places and businesses.
Meanwhile, feedback from a diverse focus group has also allowed the Beautiful South team to identify areas for improvement and ensure the publication remains topical and relevant in every sense.
Managing Director Denise Lloyd commented: "Our aim from the very start with Beautiful South was to offer something different, which really stands out from the crowd for its format and content, and with each and every issue, we strive to improve and offer even more for both our readers and advertisers. "The reason for our success, I believe, is utter passion and determination – something we will never lose. We have plenty of exciting content and special features planned going forward, and aim to build on what has been a hugely successful first year for the publication."
A distinctive brand, loyal readership and targeted, effective advertising: the future's bright for Beautiful South.