Damian Hinds, supports Dementia friendly day at Ditcham Park School
Posted: 29th April 2019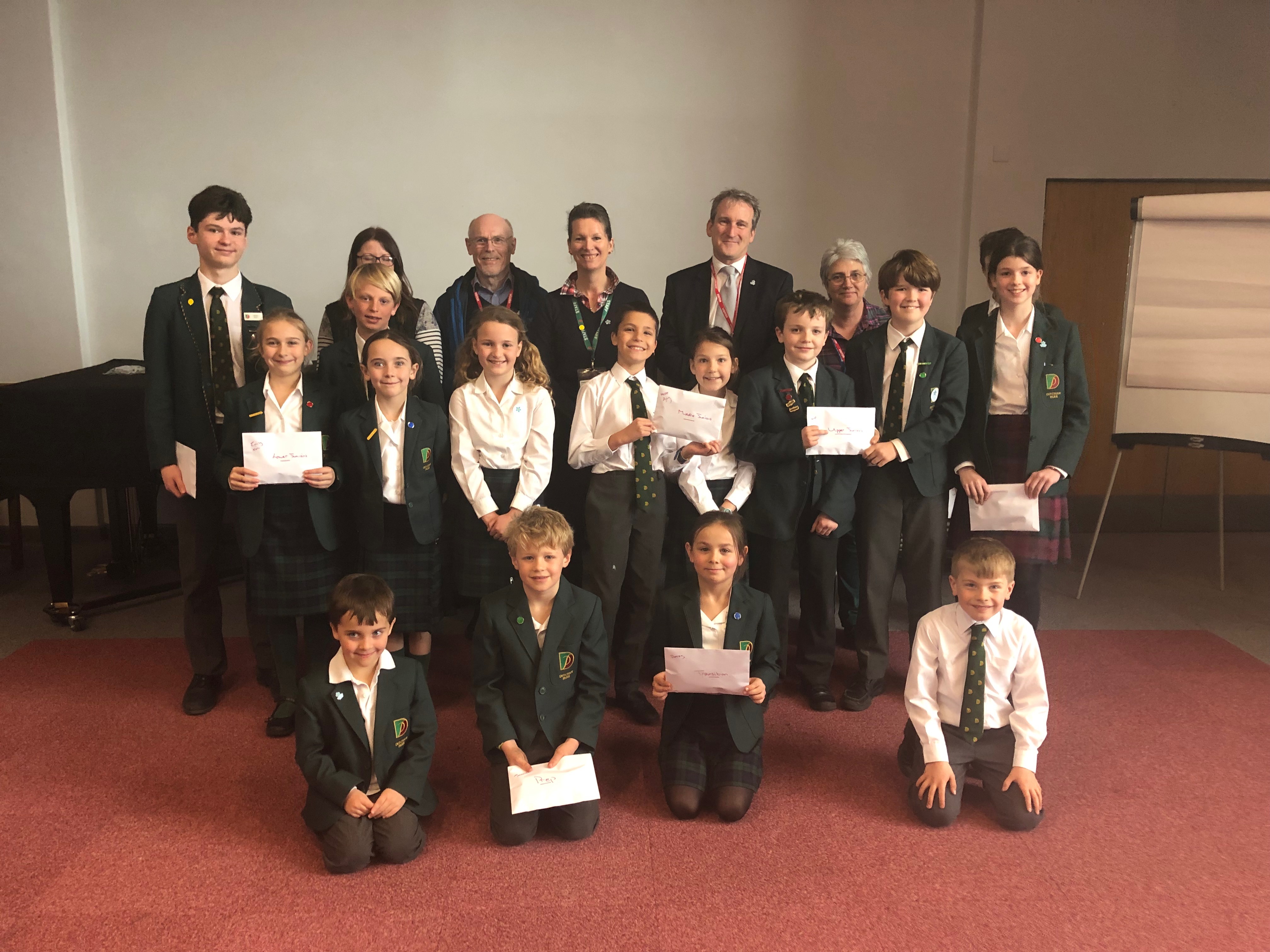 Secretary of State for Education and local MP, Damian Hinds, recently visited Ditcham Park School to support Dementia Friendly Day.
Over 340 children, 40 staff and 40 parents completed one of eighteen workshops run by the local Petersfield charity; Dementia Friendly Petersfield. This charity aims to educate as many people as possible; helping them to understand the impact of living with dementia, to appreciate how to react to those suffering from the disease and how to support those with family members afflicted with this cruel disease.
All who attended were certainly given food for thought and many of the children were very keen to share their learning with family and friends. Pupils were presented with Dementia Friendly badges, which show they have undertaken this training, and at the end of the day the Right Honourable Damian Hinds, MP, joined the students to bring the day to a close. He is a very passionate supporter of this charity.
Ditcham Park School students have committed to raise funds for Dementia Friendly Petersfield, as it continues to raise awareness in the community.