Mary Rose Shipwreck Explorers Launches this May Half-Term
Posted: 13th May 2019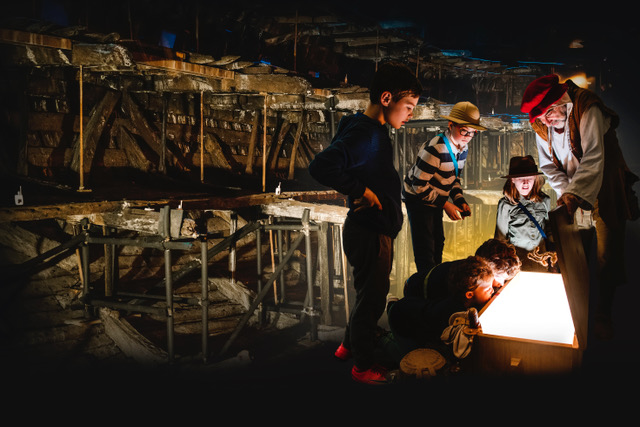 Image by Tom Langford

Visitors can sign up as 'Shipwreck Explorers' upon arrival at the museum and will then be equipped with a map and clues. Explorers can uncover a treasure trove of Tudor artefacts from the seabed, get hands on and discover how the shipwreck was found, excavated and salvaged.
When the Mary Rose was excavated by archaeologists on the seabed, it contained chests full of beautifully preserved artefacts. This can be recreated by visitors who will discover chests throughout the museum galleries and piece together the clues to solve the mysteries of this famous shipwreck. They will sniff real Tudor smells, handle objects recovered from the Mary Rose, listen to the sounds of the past and see the ship brought to life with cutting edge technology.
Visitors will also learn what life was really like on board. This year there is even more to discover about who the crew really were and where they were from as the trail incorporates the new exhibition 'The Many Faces of Tudor England'.
'Shipwreck Explorers' is free with a valid Mary Rose tickets and those intrepid explorers who complete the trail will be rewarded with a memento of their success and be able to join the Mary Rose's new 'Shipwreck Explorer Club'.
The adventure begins on 24th May!