ANGLO-SAXONS DO BATTLE AT ANCIENT FARM
Posted: 17th July 2019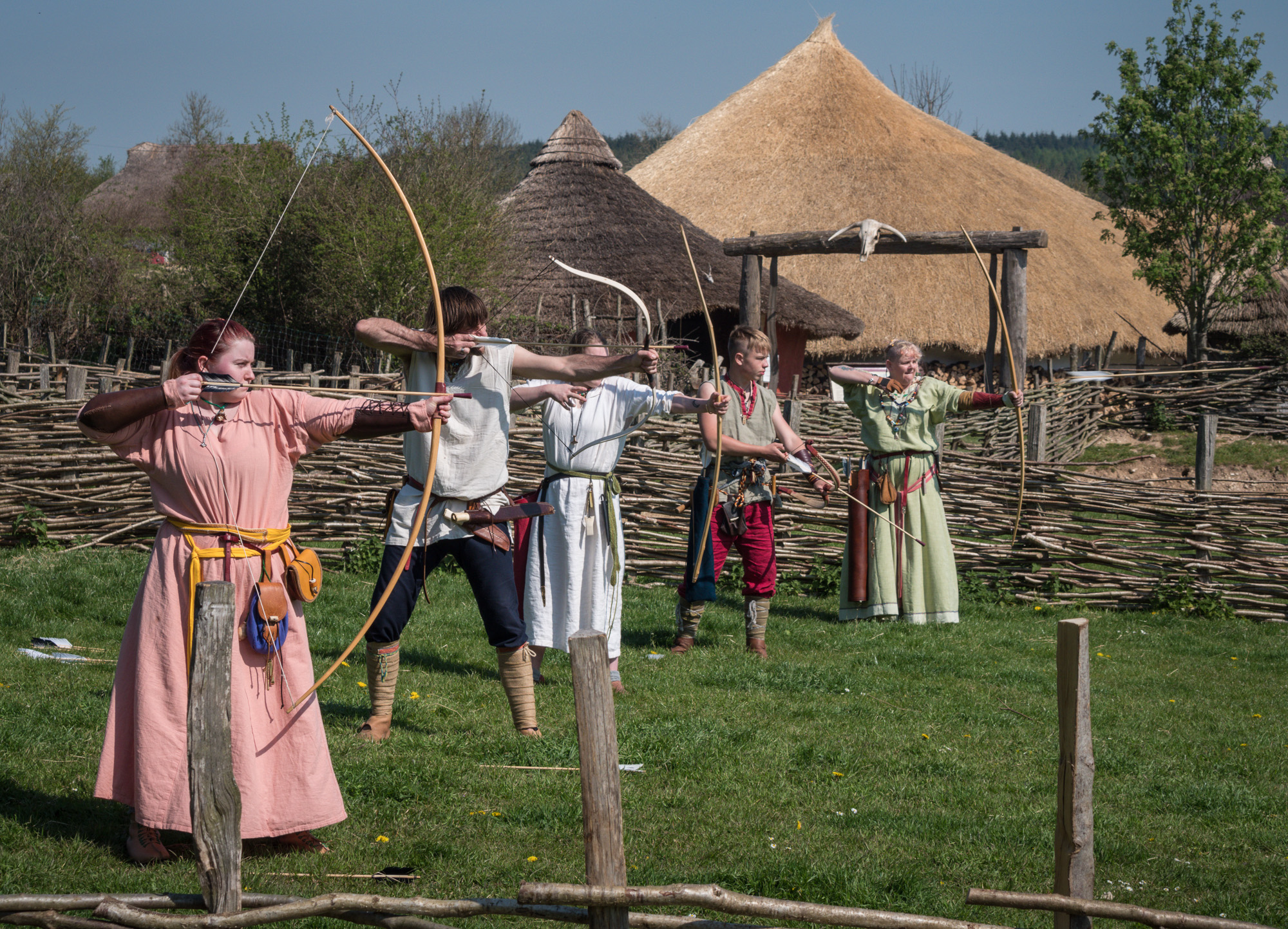 ANGLO-SAXONS DO BATTLE AT ANCIENT FARM
HAMPSHIRE based Anglo Saxon re-enactment group, Herigeas Hundas, will be showing off their skills on the battlefield this weekend at Butser Ancient Farm in Chalton.
Visitors will be able to enjoy action packed fighting demonstrations along with ancient crafts and every day camp life at the farm's Saxon long hall throughout the weekend.
Group Leader, Rich Bonner said: 'We are excited to be back at Butser Ancient Farm, it is a unique experience to be able to show the public what life would have been like in 5th to 7th century Hampshire with an inspiring backdrop of a Saxon long hall.
'Our warriors are ready to show off their fighting skills to visitors and we're looking forward to demonstrating everyday aspects of camp life from blacksmithing to ancient crafts and skills.'
There will be battle combat demonstrations on Saturday and Sunday at 11am and 2pm, that will see warriors pitted against each other in one on one combat. There will also be the unique chance to see a fearsome shield wall and feel what it was like to face down an invading war band!
Herigeas Hundas members portray the early Anglo Saxon period of British history and are at Butser Ancient Farm for several weekends over the year, with the next chance to see them in September for the Autumn Equinox.
Butser Ancient Farm offers a unique experimental archaeology site nestled into the rolling countryside of the South Downs National Park and features reconstructions of Stone Age, Iron Age, Roman Britain and the Anglo-Saxon period.
Butser Ancient Farm's Creative Developer, Rachel Bingham said: 'We're delighted to have Herigeas Hundas joining us once again to bring to life our Saxon Hall.
'We always receive great feedback from visitors about the hands on way Herigeas Hundas demonstrate and teach about Anglo Saxon life, they really bring the past to life which is what Butser Ancient Farm is all about.'
Herigeas Hundas will be returning to Butser Ancient Farm for the last time in 2019 in September with some special Viking guests, keep an eye on the group's social media for more information!