GOODWOOD GETS THE GO-AHEAD FOR HOTEL EXPANSION AS PART OF MAJOR REFURBISHMENT
Posted: 21st October 2019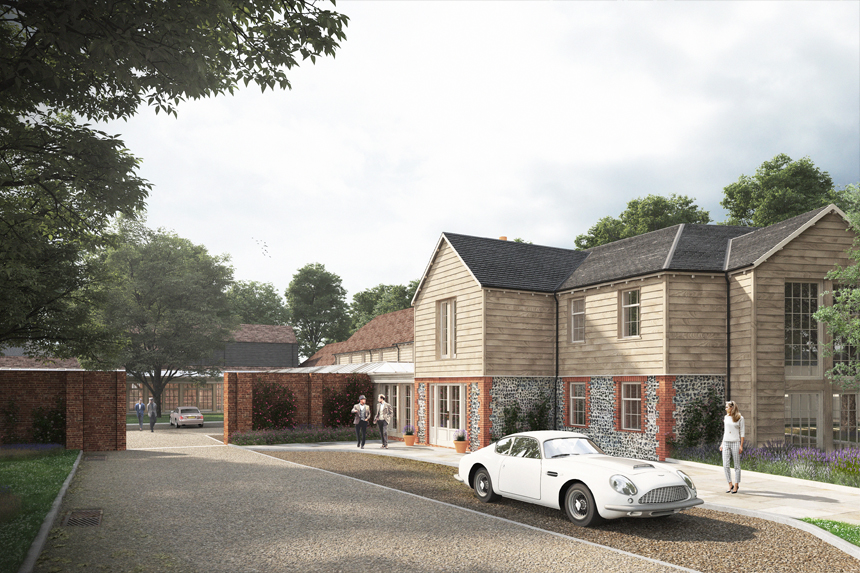 GOODWOOD GETS THE GO-AHEAD FOR HOTEL EXPANSION AS PART OF MAJOR REFURBISHMENT
Goodwood has been granted planning permission to begin renovating the Goodwood Hotel and intends to start creating a new bedroom wing in the next few weeks.
During a meeting on 10 October, the South Downs National Park Authority voted to grant planning approval for the refurbishment and extension of the 91-bedroom Goodwood Hotel.
Commenting on the unanimous decision to give planning consent, Goodwood's Entertaining and Hospitality Managing Director, Andrew Coggings said: "We are thrilled to be given the go-ahead to move forward with this exciting project and take the Goodwood Hotel to the next level.
Work will be starting imminently, we have already appointed an experienced contractor and wherever possible we will be using local expertise. This significant investment will result in more inbound tourism into West Sussex, which will benefit the local economy and create more jobs."
In the first phase of the major renovation, which is being led by 3D Reid the Estate's architects, 16 additional new bedrooms will be created. The wider hotel will also undergo an extensive transformation, which will reference the former historic walled garden that once existed on the site. A new reception area will be created and the public spaces will be reconfigured along with extensive landscaping. The detailed designs are intended to reflect Goodwood's quintessentially English values and style.
The refurbishment also includes upgrading the existing energy strategy with the implementation of renewable energy sources and improved sustainability measures including installing a biomass boiler to provide the hotel's heating.
The hotel will remain open during the expansion and refurbishment. Mr Coggings added: "We wish to reassure our customers and members that the work will be carried out in planned phases to ensure minimum disruption."
Located within the 12,000-acre Goodwood Estate owned by The Duke of Richmond, the hotel plays an integral role in Goodwood's flagship events Festival of Speed, Qatar Goodwood Festival and Goodwood Revival.
The internal hotel refurbishments are being overseen by Leveson Design, known for its effortless style and responsible for the interiors of Farmer, Butcher Chef, The Kennels and Hound Lodge on the Goodwood Estate.