A Right Royal Romance: Valentine's Day with the Tudors
Posted: 9th January 2020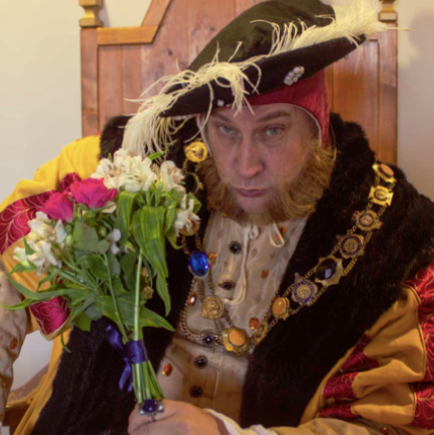 February Half Term Activities at The Mary Rose. The Mary Rose, Portsmouth Friday 14th– Sunday 23rd February 2020 11:00 – 15:00.
Portsmouth's The Mary Rose is delighted to announce its programme of activities this February Half Term, celebrating Valentine's Day. From 14th February to 23rd February 2020, Shipwreck Explorers: Royal Romance invites visitors to celebrate Valentine's with a Tudor twist. Visitors can practice their calligraphy, make petal pomanders and discover the Tudor language of love – from King Henry VIII himself! During rendezvous throughout each day, Henry VIII will regale audiences with stories from his six marriages.
These educational and immersive activities will also include the Shipwreck Explorers trail, inviting children to find treasure chests hidden around the museum and win their very own limited-edition Tudor Rose pop-badge. History lovers can enjoy learning about The Mary Rose's collection of unique and amazingly well preserved objects, and romantic couples can step back in time and celebrate a Valentine's Day in 16th-century style.
Calligraphy sessions at the Mary Rose Museum
Calligraphy sessions will teach visitors all about the art of Tudor handwriting, as they use an ink pot and quill to pen their own love letters in the style of Henry VIII's courtiers. Plus, visitors can compare the tools they use in these sessions with the original items of Tudor writing equipment on display in the museum!
Visitors will also be able to make their own heart-shaped petal pomanders. Made using dried lavender and rose petals, these scented accessories were popular in Tudor times, and would make the perfect Valentine's gift!
Josephine Payter-Harris, Guest Experience Manager at The Mary Rose, said 'It's fantastic to bring traditional Tudor activities and skills to life by adding them to the museum experience. They're always a big hit with visitors!'