Could you clear out clothes for charity?
Posted: 11th May 2020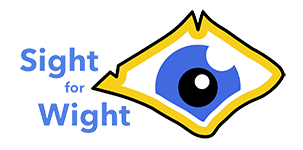 We all have outfits in the wardrobe that we simply won't wear.... and many have time right now to clear them out, bag them up and - we hope - donate them to a great cause.
Cocktail and wedding frocks, posh prom or ballgowns and
tea dresses, evening bags or handbags gathering dust at the back of the cupboard... scarves, shirts even suits.... They are lovely, but will you really get any
wear out of them? If the answer is a possible 'No', you could actually help a great cause without spending a penny AND we will come and collect them if you get in touch.
Dress for Less is a dress agency and we source a wide range of smart, casual and special clothes for a variety of occasions and all shapes and sizes. Best of all, every penny raised supports Sight for Wight (also known as The Isle of Wight Society for the Blind), an Island charity for people affected by sight loss.
Winter wear that is in the way? We'll take it off your hands. In return we're opening up our dress agency on-line to supply you with pre-loved clothing and accessories at a fraction of the original cost to bring a bit of glamour right now. From something fun and flirty to wear at home, to meetings on Zoom to all the parties, proms, weddings and black tie events that are bound to be taking place once lockdown is over.
Here is how it works:
Collect up to six outfits you or your family no longer need and put them in a suit carrier or sealed plastic bag. We cannot return the bag, so don't send anything that you want back.
Message Dress for Less via its Facebook Messenger to say you are ready for us to come and collect. We will need:
• A NAME and ADDRESS (WITH POSTCODE) FOR COLLECTION
If you would like to stay in touch with us, please add an email address that you are happy for us to put on our database.
And if you want to go shopping on-line now and literally Dress for Less?
We are on Instagram, Facebook and there's a website www.iwsb.org.uk
For more information on Dress for Less or Sight for Wight please email:
retail@iwsb.org.uk or call us on 01983 522205
Sight for Wight Registered Charity No 1149415 Company Limited by Guarantee No 6240404