Dame Judi Dench backs Play to the Crowd's Survival Appeal
Posted: 28th August 2020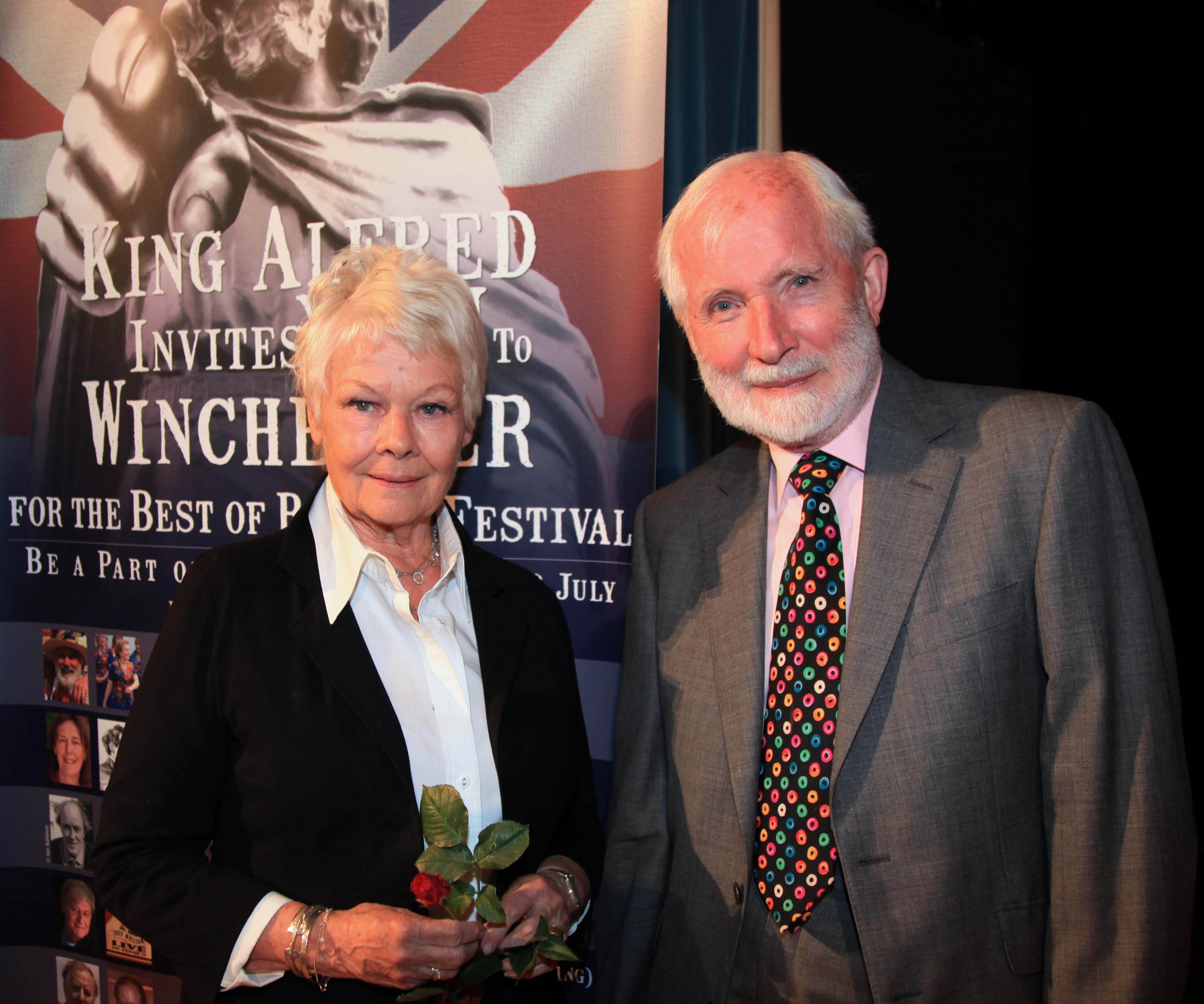 This week, national treasure and theatre royalty, Dame Judi Dench, sent a message of support to Play to the Crowd – the arts and education charity which runs Theatre Royal Winchester, Hat Fair and Playmakers towards their Survival Fundraising Appeal.
Dame Judi comments 'I remember so clearly my first experience on the stage of Theatre Royal Winchester for the Winchester Festival in 2002. My dear friend Joan Plowright's filming in Hollywood overran, so John Miller asked me to step into the breach and be interviewed instead. The moment we stepped out onto the stage for the sound-check I exclaimed: "Oh, what a lovely space." I was keen to return for a theatrical performance there, so I asked John to write a show on Great Eccentrics, which we performed with Michael Pennington in 2005, and again with Charles Dance in 2008. It's such a lovely theatre to work in, and I do hope it will reopen before too long, as I can't wait to tread its boards again. Until then I urge everyone to subscribe to the Appeal to keep it going.'
Deryck Newland, Chief Executive of Play to the Crowd, comments 'We're thrilled to have received this message of support from the extraordinary Dame Judi. Our theatre is indeed 'a lovely space' – in fact it is one of the only surviving cine-variety theatres in the UK and is an absolute gem of a theatre – loved by performers and audiences alike.'
Play to the Crowd launched its Survival Appeal last month – the charity needs to raise £225,000 by September to survive beyond the Covid crisis. Last week they announced that the charity had reached the milestone of £150,000 in their fundraising efforts.
Donations to Play to the Crowd's Survival Appeal can be made via its Crowdfunder page www.crowdfunder.co.uk/playtothecrowd, via cheque (made payable to Play to the Crowd) and sent to Theatre Royal Winchester, Jewry Street, SO23 8SB or call Theatre Royal Winchester's Box Office on 01962 840 440. For further information contact Becca Moore, Fundraising Manager on becca@playtothecrowd.co.uk.
In order to help raise funds the theatre's Cafe Bar has reopened, opening Monday to Saturday 10am – 3pm. An outdoor seating area has been created on Tower Street and Covid secure measures have been put in place. The Cafe Bar is also taking part in the Eat Out to Help Out scheme – Monday to Wednesdays in August.